Mom and son photoshoots are exceptional moments for parents and their children. They are always full of love and joy. The best part is that they are free and fun to shoot. You don't have to spend thousands of dollars to create beautiful photos of your family. There are plenty of simple mom-and-son photoshoot ideas to capture fantastic images.
One of the challenges new parents face is documenting those first moments with their bundle of joy. Fortunately, several creative ideas are out there to capture those moments beautifully. Here are some of our favorite suggestions before planning a photoshoot with Mom and son.
Are you new to photography? No worries! After reading this article, you will be a pro photographer on family photography. First, we discuss some mom-and-son photoshoot ideas, focusing on a few unique tips to get started. I hope you will get something useful from here. Keep reading and enjoy the moments.
Click to View Article Navigation
To help spark your creativity, here are some mother and son photoshoot ideas!
Today's photos will display a lot in the future. Here we will discuss a few selected mom and son photoshoot ideas. We encourage you to read our top researched ideas to make your family photos more interesting. To make this photoshoot even more fun, set up some props in your backyard and ask your son to pose with them. Playing baby is an excellent opportunity to have fun and make silly faces. Let's go in-depth.
01. Reading Story Book With son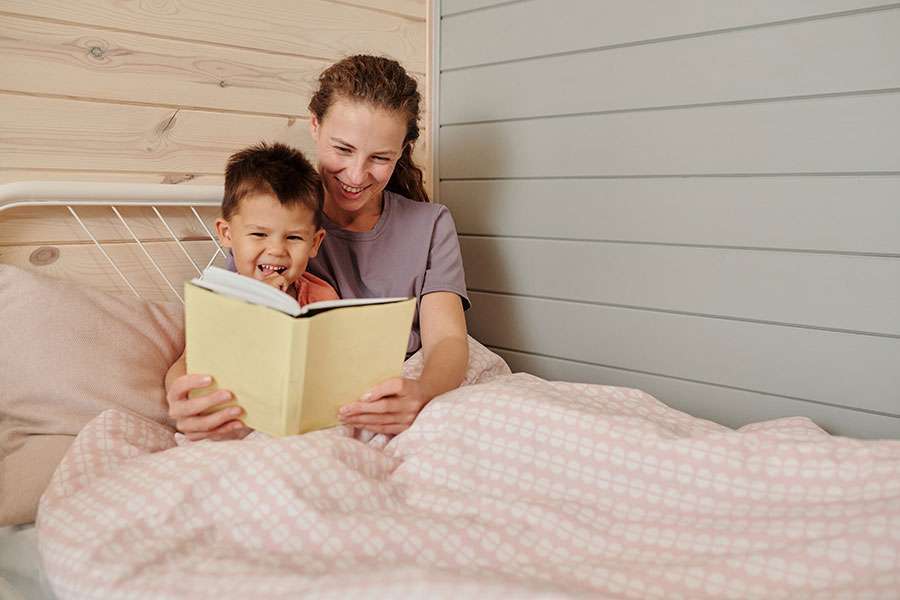 Reading a storybook with your son is a great way to bond and spend quality time together. You will get to share a common interest, but you'll also have a lasting photoshoot idea. Grab a couple of books and find a comfortable spot to read together. Take a few photos with your DSLR, or snap away with your phone. Either way, you'll have an interesting new photo that shows a glimpse of your personality and shared interests.
02. Baby playing with sand on the beach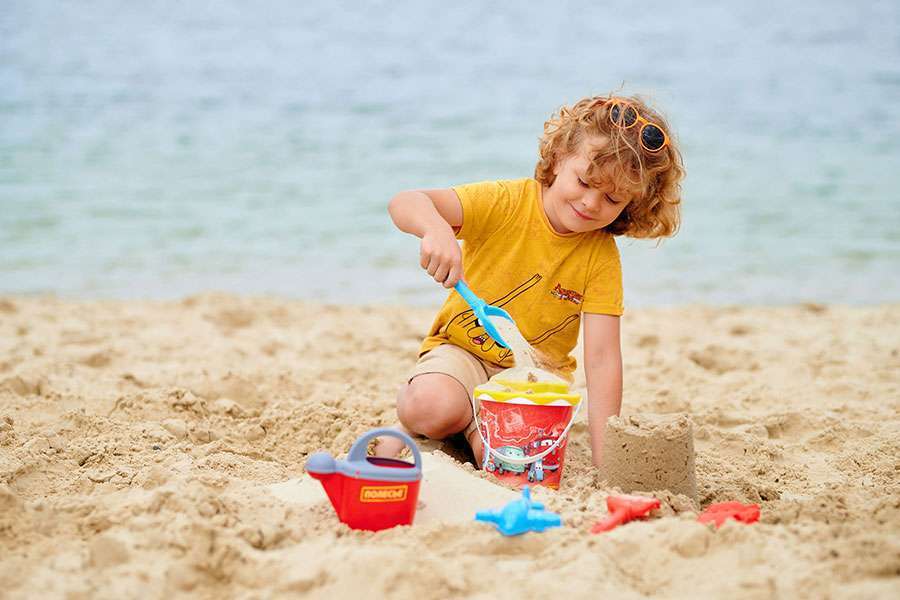 Playing with sand on the beach is a great photoshoot idea for Mom and son. The two of them can have fun making sandcastles and sculptures, and then Mom can take some beautiful photos of her son enjoying the beach. What a fantastic way to capture memories of summer vacation! If you are not near the beach, consider making a small sandbox in your backyard.
Of course, it will have to be clean and free of any toxic materials. The sand is perfect for building castles and sculptures, and Mom can take great photos of her son having a wonderful time playing with his toys.
03. Mom help her son wearing a mask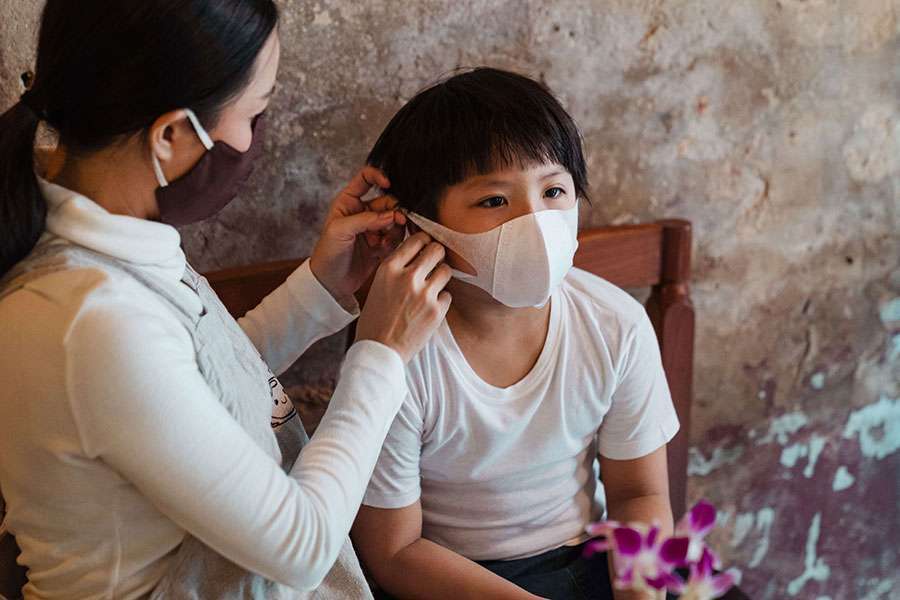 In this photography style, "Mom helps her son wearing a mask," the mother is shown helping her son wear a mask. The boy and his mother are shown in serious poses in this photograph. You can also try this theme to get your conceptual photographs.
If you want to take a motivation-focused photograph, this is a great example of what you can do. It is unnecessary to try the same style; you can think and invent unique ideas using this concept.
04. Playing with son in the playground
It's always fun to play with your kids in the playground. They always have so much energy, and it's just a great way to bond with them. Mom playing with her son would be a sweet and playful way to capture the special bond between a mother and her son. You could take a black and white photo of the two of you or print it in color. The best thing about this type of photo is that it's very inclusive.
A family portrait isn't just a group photo. It's a special time to capture all the things that make your family unique. Whether you choose to include everyone or keep it to just the people in the picture, this is an opportunity to be intentional about what you are capturing.
05. Mom holding her son's hand and Walking in the road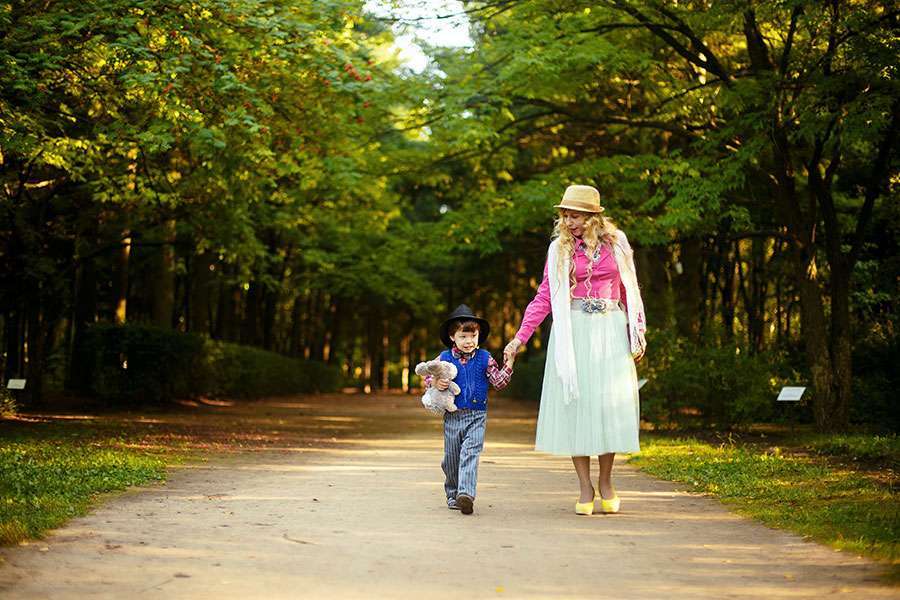 Mom holds her son's hand and walks down the road. The photoshoot can take from the front view or would be nice from the back view. The mother and son share a special bond, and this photo perfectly captures that connection.
Mom walks quietly with her son, taking in the beauty of a road or other outdoor setting. Walking on the road can be a simple, beautiful moment between them. It can also remind us that every moment is precious because we often take these experiences for granted.
06. Cycling with son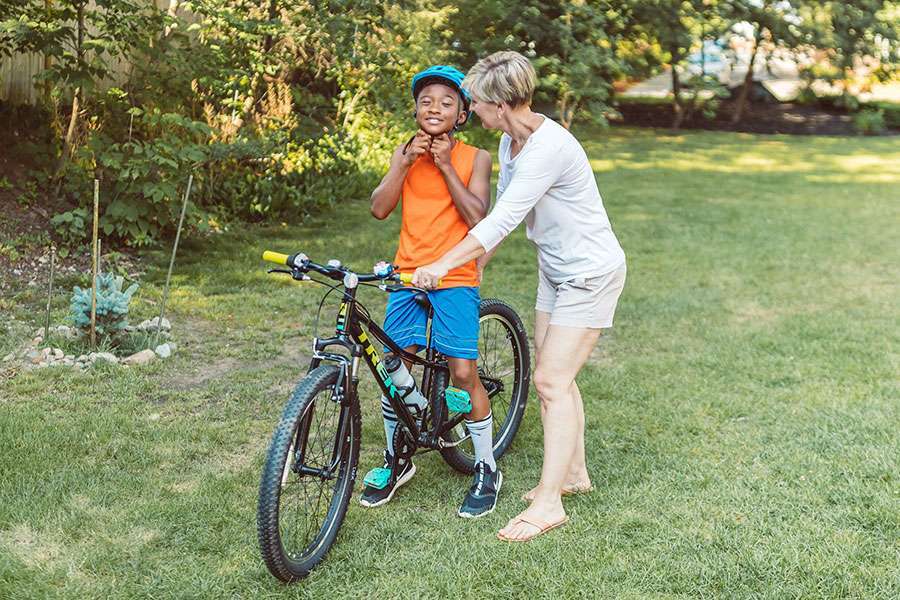 It is always a great idea to take your son out for a ride on his bike. You can capture some beautiful memories while cycling with him. Many people are very inspired when they cycle around town. You can share a fun bonding moment with your son as well.
Wearing matching outfits is a great way to show your bond with your son. You can both wear the same shirt or jersey while riding your bikes. Cycling with your son will make for some adorable photos. If you are lucky enough to live near a beautiful view, take advantage of it. Pose in front of a stunning landscape or sunset while riding your bikes.
07. Birthday party celebrating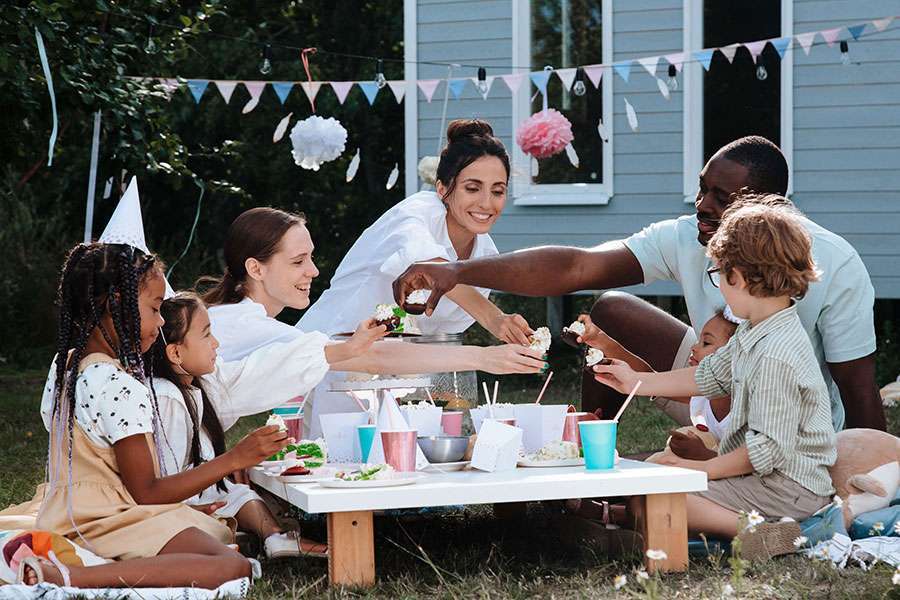 A birthday celebration is a great way to commemorate your son's special day and get wonderful birthday photos of you together. The best way to capture the perfect memories of your son's birthday is by having a birthday party. You can have a simple birthday party at home or go all out and have a big birthday bash. Either way, you will want to make sure that you capture all of the memories of your son's birthday.
One way to make sure that you capture all of the memories of your son's birthday is to take pictures. You can either take pictures with your camera or hire a professional photographer to take pictures for you.
08. Mom helping her son to get ready for school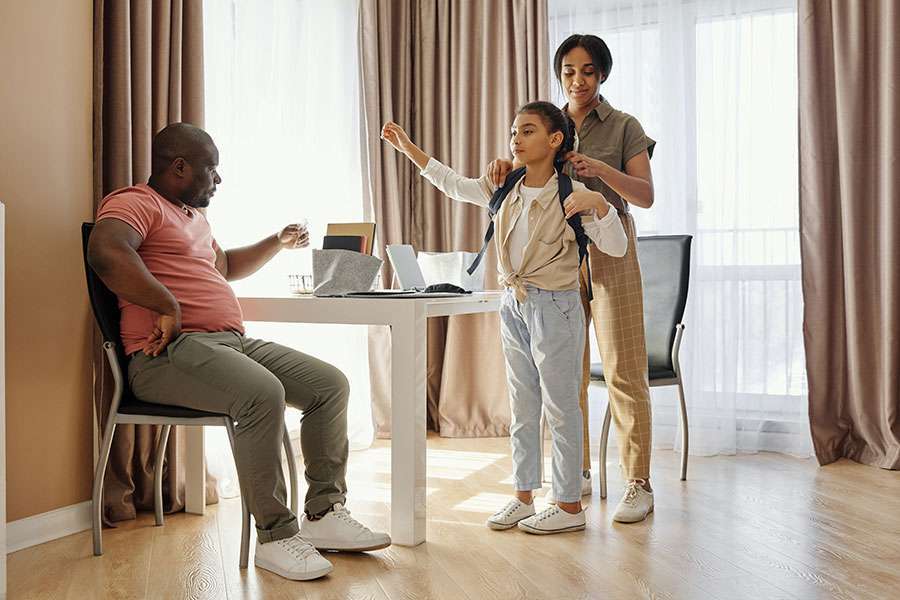 There's nothing like the bond between a mother and her son. The wonderful moment of the mom and son photoshoot idea is preparing to go to school. Mom helps her son to get ready for school by fixing his hair and bag. At that time, they can take a couple of fun shots to display their close bond.
09. Holiday themed photos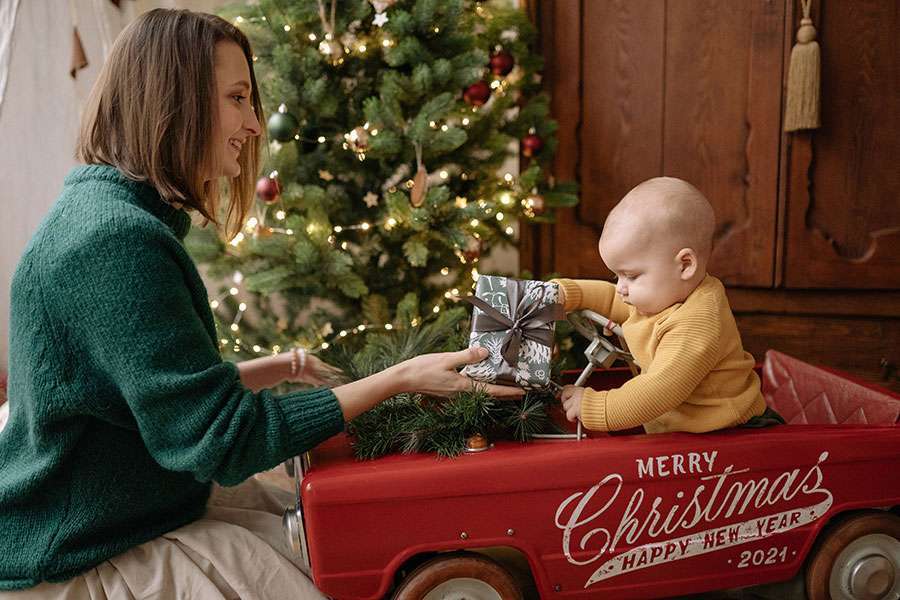 A mother and son share a special bond, and what better way to capture that bond than with a holiday-themed photoshoot? Dressed in their holiday best, they can pose for pictures together, laughing and smiling as they enjoy each other's company.
Get a photo of you and your son together for this holiday season! Find a holiday-themed backdrop and dress up in your best holiday gear. You can even get your friends and family involved in a group shoot. And don't forget to capture some candid moments too. An example of this would be a mother and son helping each other decorate the Christmas tree.
10. Mom and son Working together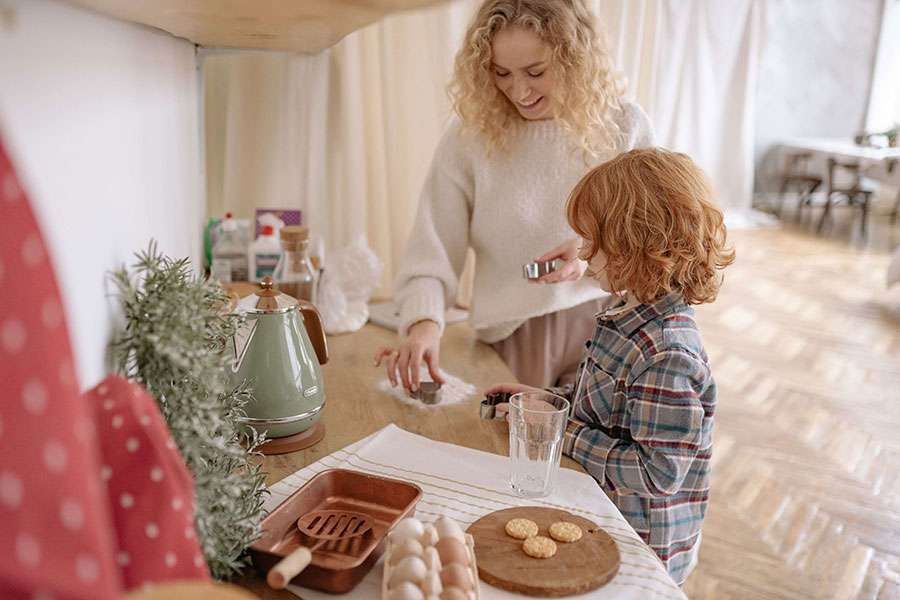 Working together would be an adorable photoshoot idea if you want to get creative and make some amazing photos! Mom and son working together always make for such sweet pictures.
Mom and son photoshoot can be done indoors or outdoors, depending on what type of pictures you want. You can take candid shots of your little one to get some cute pictures. Like, Both of you are working on a project together. Whatever you decide to do, make sure that it's something you and your son enjoy doing together!
I would highly recommend a photo booth for this. Get your little one dressed up in costumes or whatever you think will be funny. Get your little one to wear bunny ears and get in the photo booth together. Take a lot of photos.
11. Mom and son swimming in the pool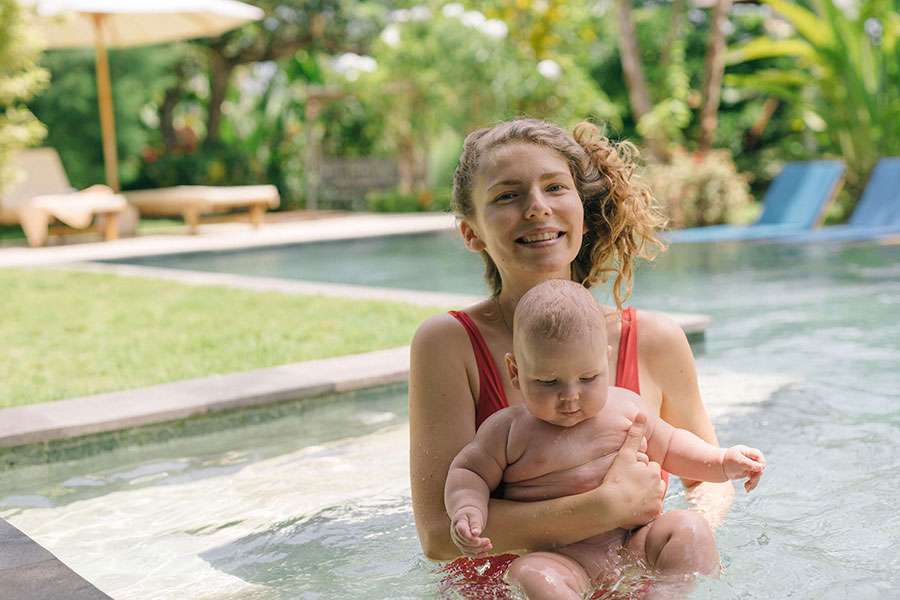 This photoshoot idea features a mom and her son swimming in a pool. It seems very simple, but it can be very beautiful. Think about a place where you have access to a pool. It could be yours or a friend's house, a hotel, or even a public pool. Just make sure that the pool is clean and that no one else is around.
Take some time to plan out your poses. You may want to have the Mom and son swimming together, or you may want to have them doing different things in the pool. Either way, you will want to make sure that you get some great shots. Make sure that you use natural light to take these pictures. That will help ensure that the images are not blurry or that your subject is hard to see.
12. Take photos of their morning routine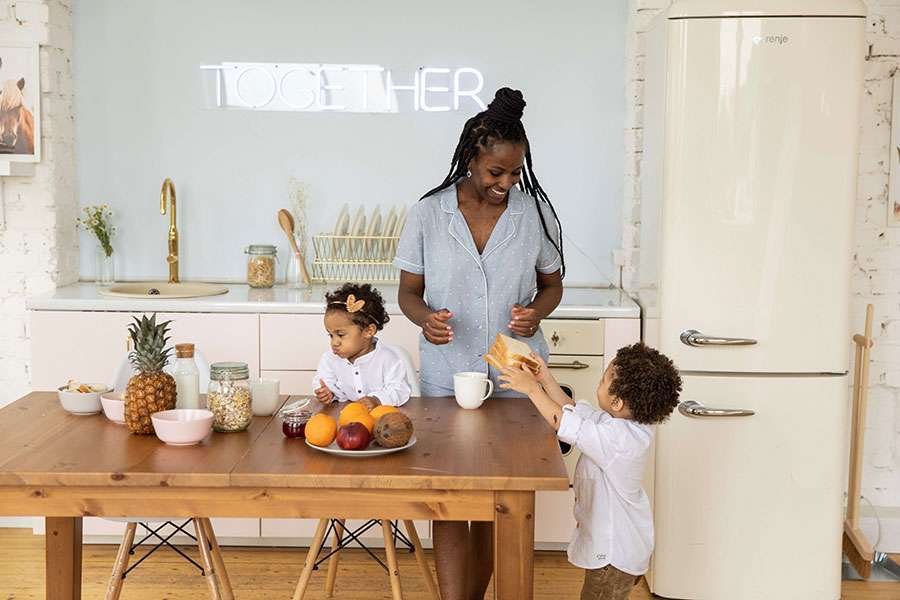 A photoshoot idea could be to take photos of someone's morning routine. This idea could include waking up, getting dressed, eating breakfast, and doing anything else before starting their day. A photoshoot idea like this would make for some creative pictures. In addition, the whole family can participate in these photos by getting in on the action as well.
The morning routine is another creative way to get photos of your child or children. You can snap a picture of them in the morning when they are getting ready for school. The morning routine would be a great way to get their daily routine and favorite things. You can also get in on the action and take photos of yourself getting ready for the day. Those photos can help children see their parents as a family, not just two individuals getting ready for work or school.
13. Mother lifting her son in the air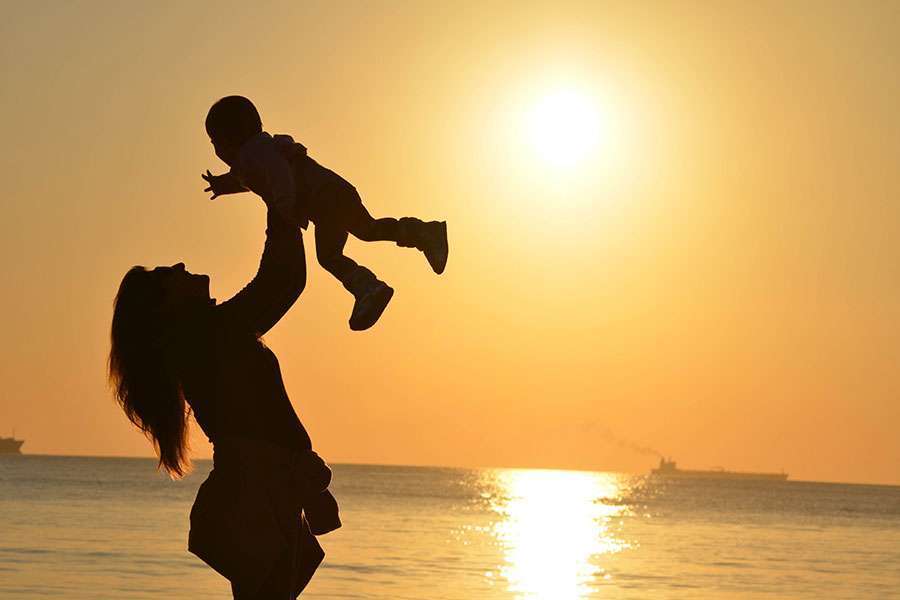 A mother and her son share a playful moment. The mother lifted her son in the air with a delighted smile. The sun shines down on them, making them both glow with happiness. This photoshoot idea is very common to apply. The angle of the shot helps to make their bond stand out, showing that mother and son care deeply for each other. This photoshoot idea is a perfect example of a family photography moment that anyone can recreate in front of the camera, no matter their skill level.
14. Explaining school homework to her son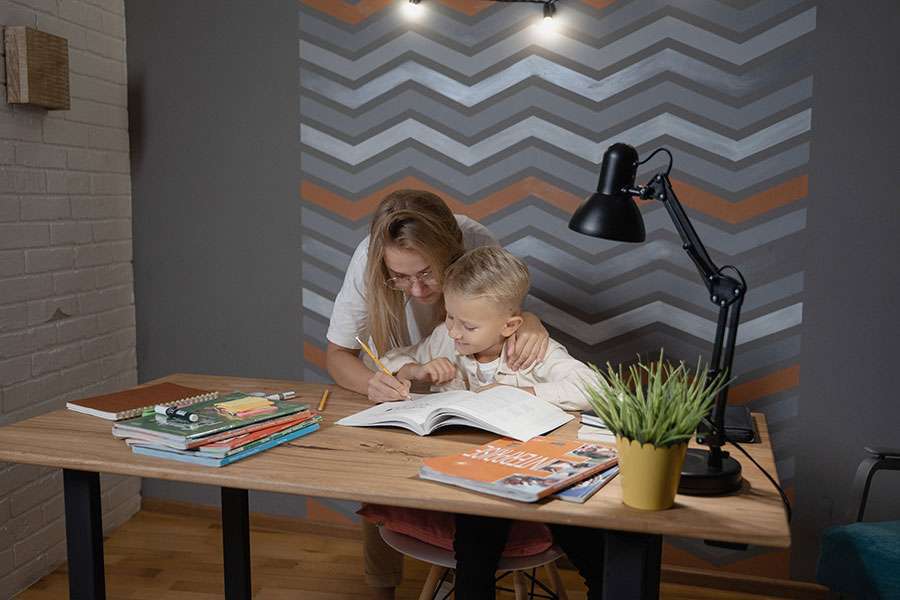 A mother and her son are sitting at a table with a laptop. The mother points to the screen and explains something to her son, attentively listening. Or Mom is pointing to the book in some area and explaining something to her son. This type of photoshoot idea would be enjoyable moments for each other. I know it is a tough job to explain some work in front of a camera. But I think this is one of the valuable moments in life. This photoshoot will be a nice memory for your son when he grows up.
15. Mother and son doing grocery shopping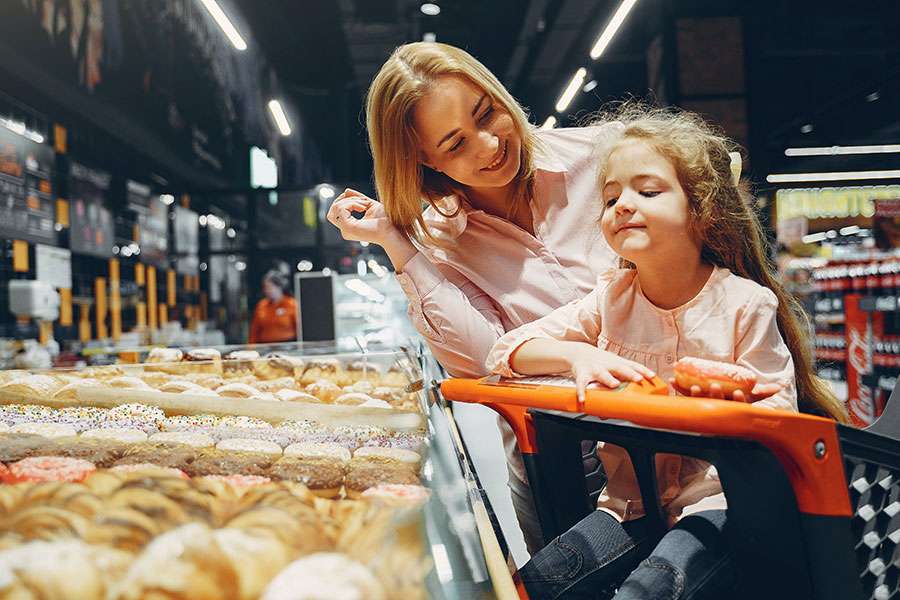 A mother and son grocery shopping together is a heartwarming sight. They can be seen working together to choose the best products, and the Mom always seems to make his son laugh. The two of them seem to enjoy each other's company.
Another idea could be the son moving with a shopping trolley and Mom putting grocery items inside the trolley. The mother can take great pictures of the son; it will be an interesting perspective. One of the most important aspects of photography is the angle. Try to capture the photo from different angles and positions to add more interest. Taking a picture from a higher position will make your subject look smaller and weaker.