Your best friend is the person you can always count on, whether you're sharing a laugh or shedding a tear. They've been there for you through thick and thin, so why not show them how much they mean to you with a heartfelt photoshoot? Whether a casual snapshot or a formal portrait, these best friend photoshoot ideas will help you capture your bond in all its glory.
One of the best things you can do for your best friend is to get some great photos of the two of you together. This way is fun to capture memories and will be something you can look back on and laugh about for years to come. There's nothing quite like a best friend photoshoot to capture the special bond between you and your best friend. So whether you're looking to document your friendship for posterity or want some fun photos to share on social media, these ideas will help you get the perfect shot.
Click to View Article Navigation
Photoshoot Ideas you Should Try.
Before planning your photoshoot, decide what kind of vibe you will capture. Do you want something casual, candid, or more posed and styled? Once you've got a vision in mind, it'll be easier to come up with specific poses and props that will help bring your photos to life. One classic pose that always looks great is having each person stand side-by-side and face the camera.
You can also get creative by having one person hold the other upside down, or both of you make silly faces at the camera. If you want something a little more intimate, have one person rest their head on the other's shoulder or sit in their lap. And don't forget about using props!
Signs with funny messages make great additions to best friend photoshoots. Whatever poses and props you choose, make sure they reflect your personalities and relationship. With some planning and creativity, you will have fantastic photos celebrating your friendship in all its glory.
Best Friend Photoshoot Ideas At Home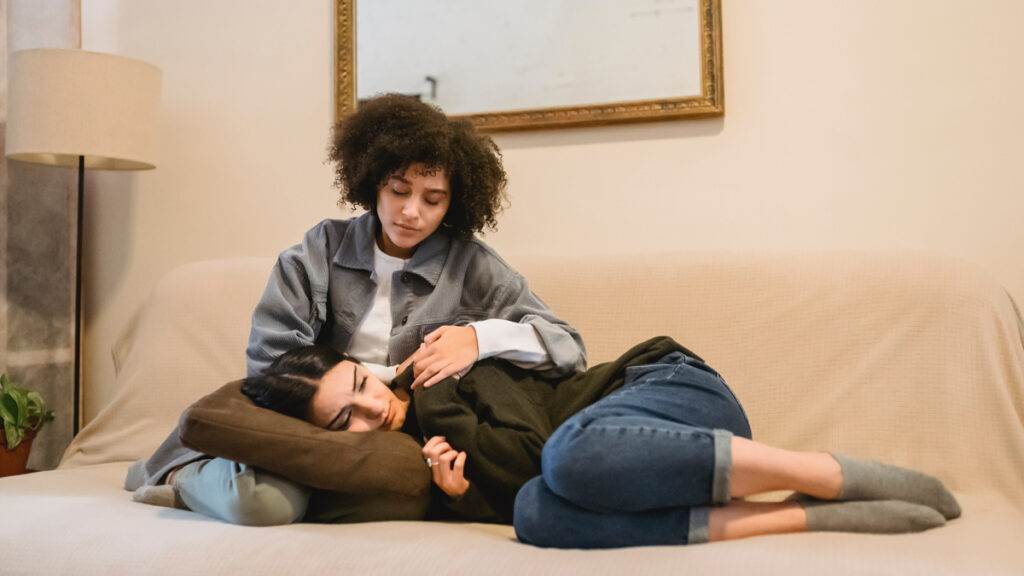 Best friend photoshoots are a great way to capture your friends and create lasting memories. But coming up with ideas for poses and props can be challenging. Luckily, there are plenty of ways to get creative with your best friend's photoshoot right at home. One easy way to add interest to your photos is to incorporate fun props. Balloons, streamers, and signs are all great options. To add colour and texture, you can also try using different backdrops, like a blanket or bed sheet. So be silly, make faces, and enjoy this time with your best friend.
Look no further if you're looking for fun and creative at-home photoshoot ideas! Here are ten ideas to get you started:
1. Get playful with props
One of the best ways to make your best friend's photoshoot more fun is to get playful with props. You can use anything from stuffed animals to balloons to make your photos more interesting. Be creative and have fun with it! Use household items to add interest to your photos. Think umbrellas, chairs, blankets, pillows, etc.
2. Set the scene
When it comes to photoshoots, one of the most important things is the setting. You want to create a backdrop that will complement your photos and make them look their best. Sheets, curtains, and even painting a wall in your home can all be used to create a beautiful setting for your photos. And if you're looking for inspiration, check out these best friend photoshoot ideas. Then, with creativity, you can create the perfect scene for your next photo shoot.
3. Get moving
Incorporating movement into your photos can add energy and life to them. To do this:
Have your subject jump, spin, or walk around. These tips will help to capture their personality and make your photos more dynamic.
Use a tripod for maximum camera stability.
If a tripod is not available, try setting the camera on a flat surface.
4. Use natural light
One of the best ways to take advantage of natural light is to set up near windows or doors. This way, you can take advantage of any light coming into your home and create beautiful, soft lighting for photos. So if you're looking for some great ideas for your next best friend photoshoot, consider using natural light to your advantage.
5 . Be creative with angles
Try shooting from different angles to add variety to your photos. For example, get low to the ground for an exciting perspective or climb up on furniture for an aerial view. Blur your background when taking portraits of live subjects. When your location is not blurred, it may draw the viewer's eye to the environment and away from the issue. You can accomplish this by having your background farther away from your subject.
6 . Play with shadows
Shadows can add depth and dimension to your photos, so don't be afraid to experiment with them! You can use shades to create exciting compositions or add drama to an ordinary scene. And, of course, shadows make great subjects for photographs in their own right. So get out there and start playing with shadows!
7 . Embrace imperfections
Sometimes, the best shots are those that aren't perfect. So embrace any weaknesses in your home and use them to add character to your photos. For example, Best Friend Photoshoot Ideas often feature shots of people in awkward or funny positions. By capturing these moments, you're creating fun and exciting photos that will stand out from the crowd.
8 . Tell a story
One great way to make your at-home photoshoot unique is to tell a story with your images. Think about what you want to communicate with your photos and plan a sequence of shots that will do just that! For example, if you're going to capture the special bond between you and your best friend, consider doing a best friend photoshoot. Brainstorm some fun best friend photoshoot ideas, and then put your spin on them. Your photos will be all the more meaningful and memorable if they tell a story!
9 . Add some flair
When it comes to best friend photoshoots, there are endless possibilities. To start, you'll want to choose a location unique to you. This way could be somewhere you've always loved spending time together or you've always wanted to visit. Once you have a place in mind, you can start thinking about props and other details that will make your photos unique. For example, tapestries and string lights are a great way to add some flair to your shoot, and colourful flowers or other decorations can make your photos pop. With some planning and creativity, you can create best friend photos that you'll treasure forever.
10 . Have fun!
Having fun is essential to any photo shoot, so make sure you and your friends are enjoying yourselves! Remember to take lots of pictures, and don't be afraid to be creative. Try out different poses and props, and use your surroundings to your advantage. With some planning, you can create unforgettable memories with your best friends.
Best Friend Photoshoot Ideas in Spring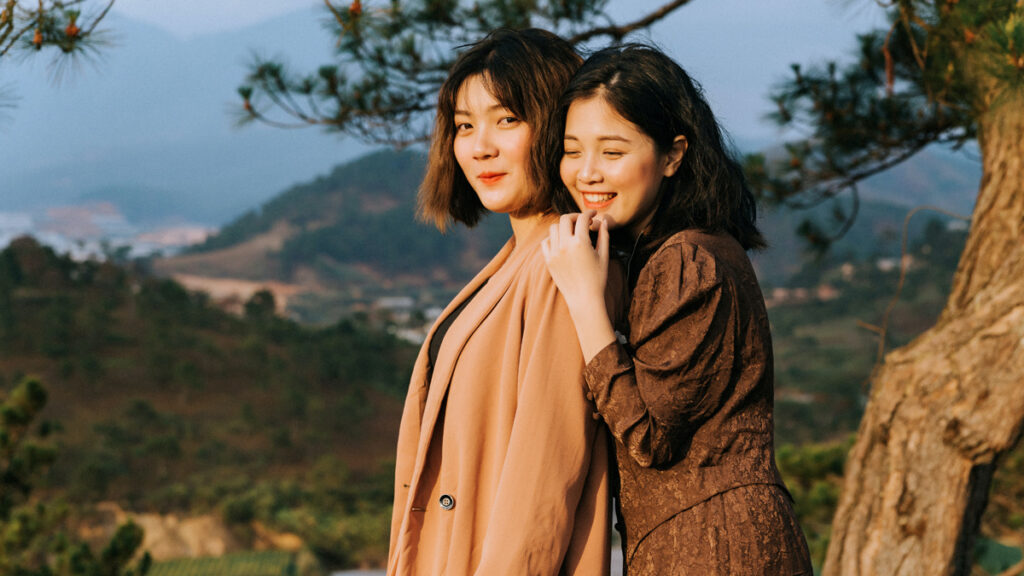 There's no better time to take fun and creative photos with your best friend than in the springtime. With the flowers in bloom and the weather getting warmer, it's the perfect time to explore the outdoors. Here are some of the best friend photoshoot ideas to make the most of the season:
1. Take advantage of the gorgeous flowers that bloom in springtime and incorporate them into your shoot. You can use them as props or as the backdrop for your photos. Either way, they'll add a touch of beauty and elegance to your images.
2. Sunshine & Warmth After the long winter months, it's so nice to finally feel the warm sun on your skin again. Use this natural light to your advantage in your photoshoots! Shoot outdoors in open areas for best results, and consider using reflectors to bounce even more light onto your subject.
3. Fresh Fruits & Vegetables Another sign of spring is the appearance of fresh fruits and vegetables at farmer's markets and grocery stores. Incorporate these colourful items into your shoots for a fun and unique twist. Arrange them into still life, or have your subjects hold them while posing – either way, they'll make for some beautiful photos.
Birthday Photoshoot Ideas with Your Best Friend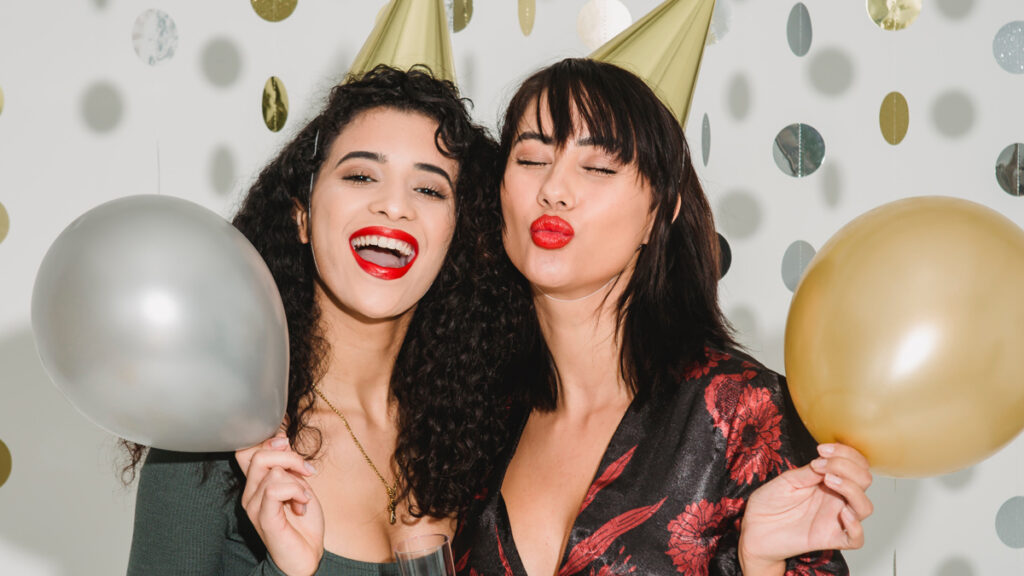 What better way to celebrate your birthday than by photoshoot with your best friend? There are several ways to make your birthday photos memorable, whether posing in front of a scenic backdrop or trying out a fun new activity. You can even incorporate your birthday cake into the shoot! Whatever you do, make sure you capture the unique bond between you and your best friend.
Celebrating your birthday is a special day, so why not capture the moment with a fun photoshoot? Here are some great birthday photoshoot ideas for you to get started:
1. Have a picnic in the park – Spread out a blanket and enjoy a picnic lunch surrounded by beautiful nature. Don't forget to snap some photos!
2. Go for a swim – If your birthday falls during summer, head to the pool or beach for a refreshing swim. Then, capture some memories with underwater photos.
3. Get all dressed up – Make it a special day by getting all glammed up! Put on your favourite dress and heels, and have someone take stunning shots of you looking your best.
4. Play tourist for the day – Pretend you're on vacation and explore your city/town like a tourist would. Take photos of all of the famous landmarks and attractions. You will indeed have some great memories (and Instagram-worthy images!).
Mommy And Me Photoshoot Ideas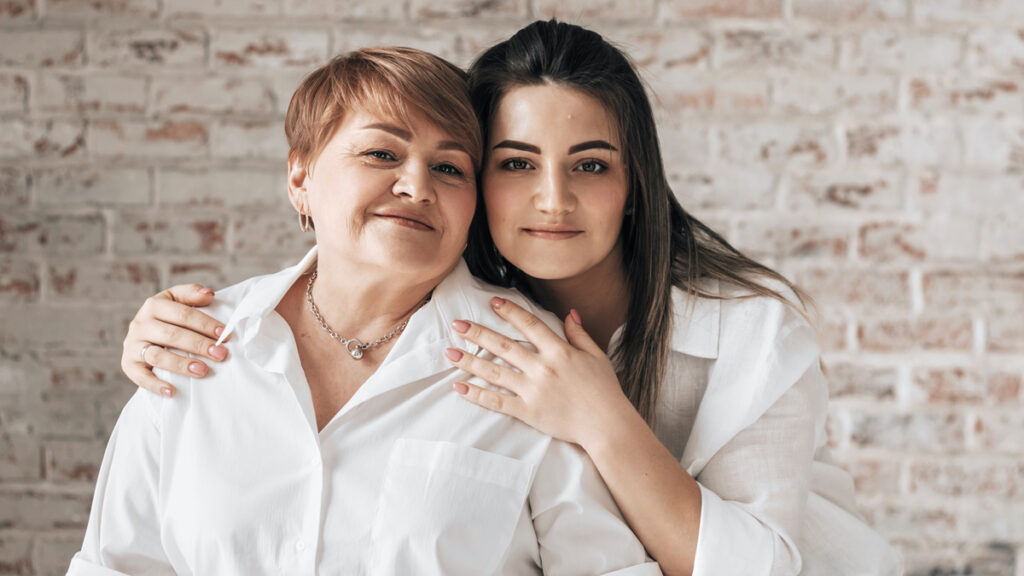 There are a lot of different ways to approach a mother-daughter photoshoot. You could go for a more traditional approach, with matching outfits and poses, or you could try something a little more creative. If you're looking for some inspiration, here are some of the best mommy and me photoshoot ideas:
1. The classic mother-daughter pose is a classic for a reason – it's simply beautiful. Have your photographer capture a moment of you and your daughter(s) embracing, looking at each other, or even holding hands.
2. Go for a walk – A mother-daughter photoshoot is a perfect opportunity to take some beautiful photos while on a nature walk. If you have access to a park or forest, take advantage of it!
3. Try a photo shoot at a café – A mother-daughter photoshoot at a café is a fun way to get creative. Have your daughter order something for herself and you, then have your photographer take pictures as you enjoy your drink.
4. Photoshoot at a children's museum – A mother-daughter photoshoot at a children's museum can be a lot of fun. Both you and your daughter can explore the museum together and take photos along the way.
5. Take a photo booth session – If you have a friend with a photo booth, why not take a mommy and me photo booth session? This idea is a great way to get some unique and fun photos you'll love.
Best Friend Photoshoot Ideas //Friends Group Photoshoot//
What Should I Wear for a Friends Photoshoot?
Your best friend's photoshoot is an excellent opportunity to show off your style. Depending on the shoot's theme, you may want to dress up or down. Jeans and a cute top might be appropriate if it's a casual shoot. For a more formal shoot, a dress or skirt would be lovely. No matter what you wear, make sure you feel comfortable and confident. Your best friend's photoshoot is an excellent opportunity to show off your style.
Assuming you would like tips on what to wear for a friend's photo shoot: First and foremost, consider the location of the shoot. Will it be indoors or outdoors? A beach or a forest? This process will help you determine the overall feel of the photos and what kind of outfit will help create that feeling. If the shoot is outdoors, and you want a natural look, consider something flowy and light-coloured. Whites, creams, and light greys are always flattering in photographs. Of course, you can never go wrong with a white dress or jeans! Try incorporating some floral patterns into your outfit for a more whimsical look.
If the shoot is going to be indoors, there are endless possibilities! If you want a classic look, go for something dark and tailored. Black skinny jeans with a silk blouse always look chic. Or, if you're feeling daring, try an all-black ensemble with pops of colour. If you're looking for something fun and flirty, go for bright colours and prints! Polka dots are always adorable, or try stripes for a nautical vibe. And don't forget accessories! A statement necklace can make an outfit pop in photos.
How Do You Have a Photoshoot With Your Best Friend?
If you're thinking about having a photo shoot with a friend, there are a few things you'll need to consider before getting started. First, decide what kind of photos you want to take. Do you like casual shots of you and your friend hanging out together or something more posed and formal?
Once you know what style of photos you're going for, start planning the logistics. Where will the photoshoot take place? What kind of light will you be using for your photos? What time of day will work best for both of your schedules? Once you have all the details sorted out, it's time to take some photos! When shooting, use a tripod to keep your camera steady if possible.
Tripod will help avoid any blurry or shaky shots. Have fun experimenting with different angles and compositions – get creative! And don't forget to take candid shots; sometimes, those are the most cherished memories captured in photos.
How Do You Take a Picture of My Best Friend?
You'll need to get creative if you want to take a picture of your best friend that captures their personality perfectly. One idea is to have a photoshoot with props representing your friend's interests. For example, if they love to read, you could surround them with books. Or, if they're avid travellers, you could take their picture in front of a world map. You could also try taking a candid photo of your friend while they're engaged in one of their favourite activities. Whatever you do, make sure the picture reflects your best friend's unique personality.
Remember a few things to remember when taking a picture of your best friend. First, ensure you have a good angle, not too close or far away. Second, use natural light whenever possible. Natural light will help prevent any weird shadows from appearing in the photo. Third, get your best friend to relax and not pose too much. The more relaxed they are, the better the image will turn out! Fourth, have fun with it! Take lots of photos and choose the best one later.
Final Words
Thanks for reading! We hope you enjoyed these ideas for best friend photoshoots. If you're looking for more inspiration, Check out our other blog posts for more information. And don't forget to have fun and capture your unique bond in all its glory!
So look no further! Grab your best friend and start planning your photoshoot today!